Exchange Your Outdated & Unworn Gold Jewellery for Stylish
Ones You'll Actually Wear
Gold is one of the safest investment options as it retains its value even in economically unstable times. That's why most of us own gold jewellery passed down to us from previous generations or gifted to us during special occasions.
However, these gold jewellery pieces are likely outdated and left untouched in a jewellery box. It's such a waste for these precious metals to be hidden away but at the same time, it's difficult to make them look good with any outfit.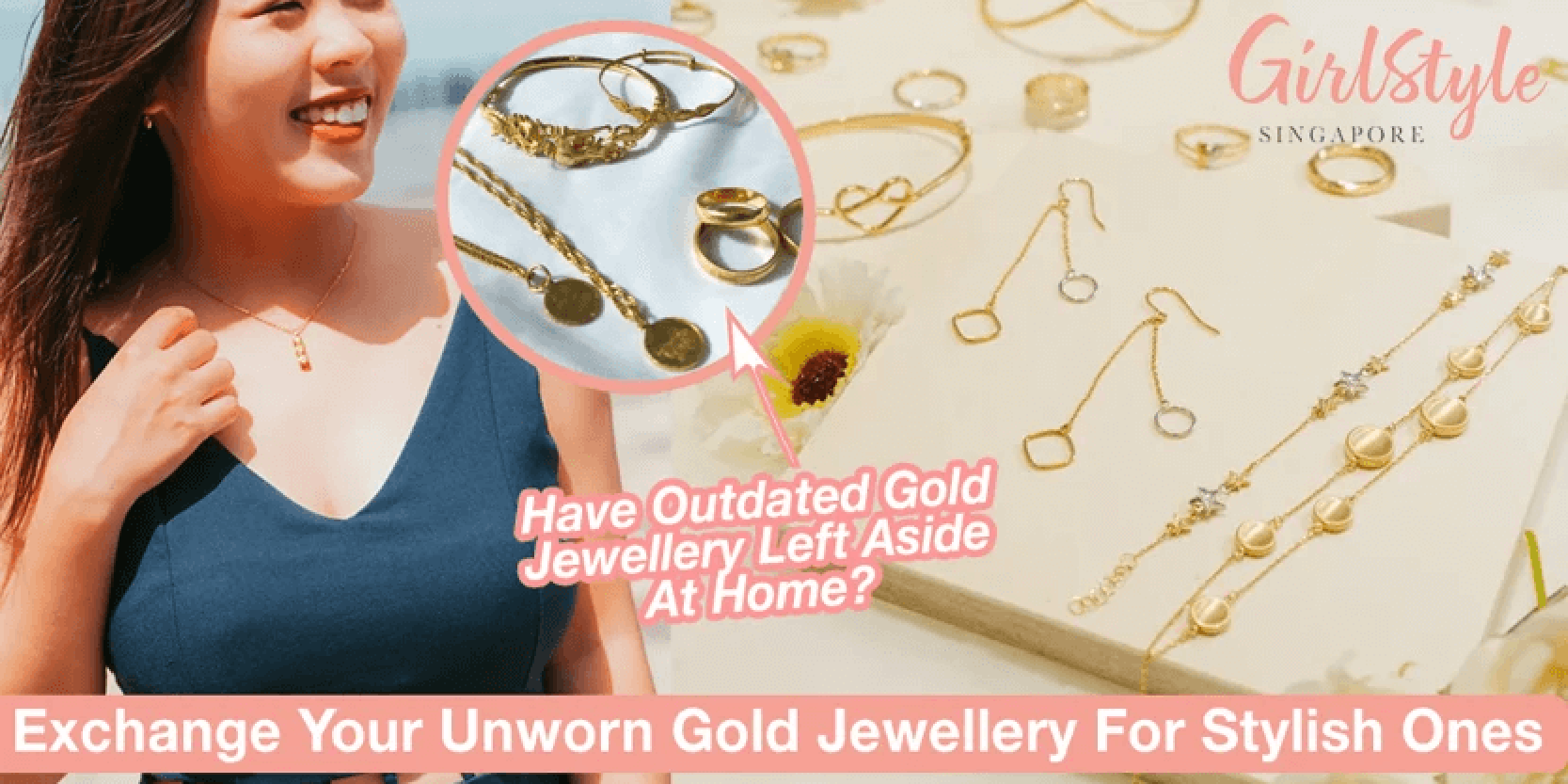 Well, you can now exchange your outdated gold jewellery for stylish ones
that you'll wear every day.
Keep reading to find out more!
You can bring your used and outdated gold jewellery and upgrade to brand new Citigems jewellery or LuxeSTYLE branded collection with Maxi-Cash Gold Exchange programme.
Maxi-Cash professional valuers will provide you with a free quote that offers high valuation for your outdated gold jewellery with additional $10% shopping discount voucher (terms apply).
Check out the latest Citigems collection featuring simple and dainty designs that are easy to style with any casual or formal outfit to elevate your look.
And here are more gorgeous 916 and 999 gold jewellery pieces that you could exchange your old ones for. There's everything from simple cross pendants and minimalist earrings to adorable Citi-Mouse pendants.
Besides gold, pre-loved branded goods are also a great investment for its value retention. Circular economy has redefined fashion sustainability in recent years, and many people have adopted the notion of investing in pre-loved branded bags. By doing so, it not only reduces carbon footprint, but also lowers your spending on affordable styles.
If you're looking to invest in luxury bags or timepieces, you can also do so through
Maxi-Cash Gold Exchange. Imagine switching your old-fashioned gold bracelet for a timeless classic like this stunning The Boy Chanel bag below!
Click here to browse jewellery for women listings.