From 26 Oct to 14 Nov, Maxi-Cash presents the largest online watch sale of the year – Time Vault Online Sale.
Enjoy up to 25% of discounts on more than 15 luxury timepiece brands. Catch our weekly livestream for expert recommendations, weekend flash deals and exclusive promo code throughout the online sale.
Shop Now!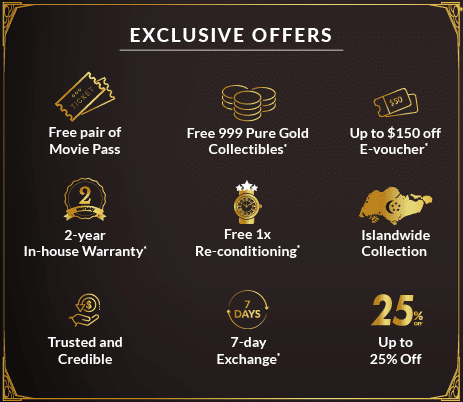 ROLEX
An epitome of timeless elegance and precision, stands as a paragon of horological excellence since its establishment in 1905. Renowned for its unwavering commitment to accuracy, every Rolex watch undergoes meticulous craftsmanship and rigorous testing, earning the brand its status as a chronometric benchmark. Beyond its technical prowess, Rolex's iconic designs, from the classic Submariner to the sophisticated Datejust, embody an enduring, understated sophistication that transcends fashion. With a rich heritage, a legacy of accompanying explorers and luminaries, and a dedication to using only the finest materials, Rolex is a symbol of enduring quality and luxury in the world of watchmaking.
PATEK PHILIPPE
Synonymous with the pinnacle of Swiss watchmaking, represents an unparalleled blend of artistry and precision since its inception in 1839. With an illustrious heritage spanning generations, Patek Philippe timepieces are revered for their exquisite craftsmanship, timeless design, and exceptional mechanical complexity. Each watch is a masterpiece, meticulously handcrafted by skilled artisans, and often adorned with intricate complications like perpetual calendars and tourbillons. A symbol of luxury and exclusivity, Patek Philippe watches are not just possessions; they are heirlooms that transcend time, embodying a legacy of horological excellence that continues to captivate connoisseurs and collectors worldwide.
AUDEMARS PIGUET
Founded in 1875 in the heart of Switzerland's watchmaking region, represents the pinnacle of haute horlogerie. Revered for its exquisite craftsmanship and avant-garde design, Audemars Piguet timepieces are not merely watches; they are masterpieces of mechanical artistry. The brand is known for pushing the boundaries of watchmaking innovation, creating iconic models like the Royal Oak, which introduced the world to the concept of the luxury sports watch in 1972. Audemars Piguet blends traditional watchmaking techniques with contemporary aesthetics, resulting in watches that are both timeless and cutting-edge. With a commitment to excellence, heritage, and the pursuit of horological perfection, Audemars Piguet stands as a symbol of prestige and creativity in the world of haute horlogerie.
PANERAI
Born of Italian craftsmanship and naval heritage, Panerai is a brand that exudes rugged elegance and precision. Established in 1860 in Florence, Italy, Panerai's deep-rooted history is intertwined with its iconic diver's watches, originally crafted for the Italian Navy. These timepieces, with their distinctive, oversized cases and luminous dials, have become a symbol of adventure and maritime exploration. Panerai's commitment to robust engineering and exceptional craftsmanship is reflected in each watch, often featuring in-house movements and innovative materials. Today, Panerai effortlessly blends its storied past with contemporary design, offering a unique fusion of Italian style and Swiss horological expertise, making it a sought-after choice for those who appreciate both heritage and innovation in their wristwear.
1minutewatchguy Top Picks
Mike Morrison better known as the 1 Minute Watch Guy has been passionate about watches for more than a decade. Half Singaporean and half Scottish he's lived in Singapore off and on his whole life.
Mike's horological collection and diverse watch knowledge grew with his property business in Europe, buying a new watch every time he sold a house. At its largest, his collection numbered more than 40 pieces spanning various brands from Timex to Rolex and Casio to Hublot.
Now based full-time in Singapore, he continues to support and champion local watch sellers and brands. His favourite pastime is making videos for TikTok about watches, their merits and their prices in the market.
You can follow him at:
tiktok.com/@1minutewatchguy
Below are some of his top picks for the upcoming Maxi-Cash Time Vault Online Sale.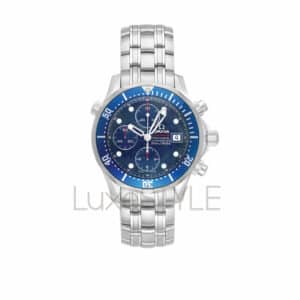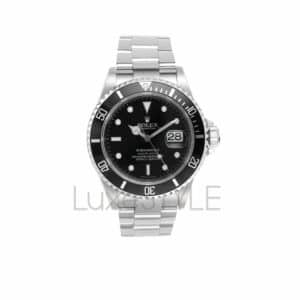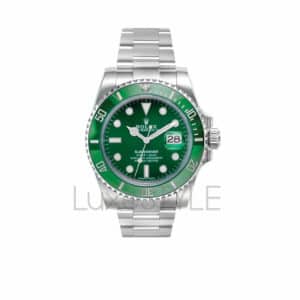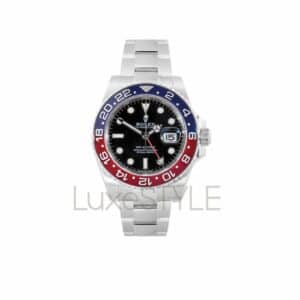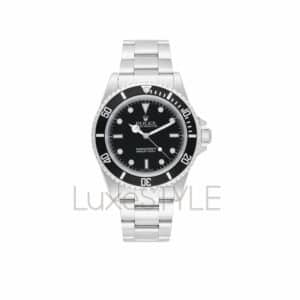 Showing the single result